Fact checked by Steven Lines, lifelong Hunter, and Outdoorsman

.
There are a lot of great rifles out on the market today, so it can often be confusing to decide which ones are the best. Two of the most popular rifle models are the Remington 700 and the Tikka T3X, but which of these is better?
Both the Remington 700 and the Tikka T3X are excellent rifles. They have a lot of similarities, as well as a few noteworthy differences to be aware of. While one is not better than the other, they are different and will suit different shooters accordingly.
Many shooters will go out and simply try to find the most popular brands and models to choose from, but even this can be hard knowing what works best. For example, the Remington 700 and the newer Tikka T3X are by far some of the most popular models today and are incredibly similar. Let's take a deeper dive into each of these amazing rifles and try to figure out which one is better for you! 
Buy Bolt Action Rifles from Guns.com

Buy Guns and Parts from Palmetto State Armory

Who Is Tikka Made By?
It is important to know who makes a rifle and where it is made. This will give you your first clue into the quality and performance that you might be able to expect out of the gun. Tikka, while growing in popularity every year, may not be known by everyone. Their parent company, however, might be a little more known.
Tikka is owned and operated by Sako. If you are not familiar with Sako, they are a firearms company that is based out of Finland. Sako has been producing high-quality firearms since the year 1919. They are very well known for producing some of the highest quality and most accurate bolt action rifles in the entire world.
Sako began their Tikka brand of bolt action rifles in 1983. It is in the last ten to fifteen years, however, that Tikka has really begun to become extremely popular around the world (perhaps even more popular than Sako itself).
Sako was bought out and is now owned by the parent company Beretta. Beretta is another high-quality firearms company based out of Italy, but they have continued to let Sako and Tikka develop and work from their base in Finland to continue creating excellent firearms such as the Tikka T3X.
What Is A Tikka T3X?
The Tikka T3X began life as the Tikka T3. These began production in 2003 and were available in a wide variety of different options with different calibers, stocks, and barrel lengths. In 2016, however, this model was taken back to the design room and given a complete overhaul.
Some notable changes include an enlarged ejection port, a steel recoil lug to replace the aluminum one used previously, and a metal bolt shroud to replace the previous plastic one. 
These new models were named the Tikka T3X and were an instant hit with shooters. The T3 models were already popular and loved, so the T3X just made it even better.
Another cool aspect of the T3X is that all of these improved parts of the T3X are backward compatible with older T3 models. This ensured shooters would have no problems upgrading their existing T3s or swapping parts with their new firearms.
Since its creation, the Tikka T3X has gone to blow up in popularity in both shooting sports, recreational shooting, and hunting applications. While the Tikka T3 was popular, these simple upgrades took this already effective gun and made it even better. Fans of the T3X will tell you have smooth the action is and how accurate this gun is right out of the box. 
What Is The Tikka T3X Chambered In?
One of the great things about the Tikka T3X is that it is widely available in many different configurations and calibers. This gives shooters plenty of options, and they can find the one that works best for them. Right now, you can purchase a Tikka T3X chambered in calibers such as:
| | | |
| --- | --- | --- |
| 7mm Remington Mag | 6.5 Creedmoor | .270 Winchester |
| .308 Winchester | .30-06 Springfield | .300 Winchester Mag |
| 7mm-08 Remington | 300 Winchester Short Mag | 6.5 PRC |
| 243 Winchester | 270 Winchester Short Mag | 22-250 Remington |
| 223 Remington | 338 Winchester Mag | 338 Lapua Mag |
While these are the most popular hunting calibers that the T3X is available in, there are also models and variants of the T3X designed for small game, and you can find calibers such as 22 LR, 22 WMR, 17 HMR, and 17 Mach 2. 
What Are the Similarities Between the Remington and Tikka?
So how does the Tikka T3X stack up against the infamous Remington 700? Let's first look at how these two rifles are similar. The Tikka and the Remington are simple, functioning bolt action rifles that use a very similar action to load, fire, and unload a round.
Both rifles utilize an internal magazine (most Remington models anyways) but can be adapted with external options. The actual motion of the action on both rifles is considered to be extremely smooth as well.
Both rifles are also available in a wide variety of different calibers, lengths, and stock options. The Tikka and the Remington are both considered to be some of the best long-range bolt action rifles in the world, and many would agree with that.
Both also include simple things that most other bolt action rifles should include, such as an adjustable trigger. Even if both triggers vary a little, you can adjust them to where you like. It is a huge benefit. 
What Are the Differences Between the Remington and Tikka?
The difference between the Remington 700 and the Tikka T3X is that most shooters will better decide which rifle is better in their eyes. There are definitely differences to be aware of between the two. When picking up the rifle from the start, the first and most obvious difference that you will immediately notice is just how lightweight the Tikka is.
That's not to say that a Remington 700 can't be very lightweight depending on make and model, but in general, a Tikka is going to be much lighter. 
A Tikka is also going to be much smoother when it comes to the action. A Remington 700 right out of the box will generally have a less smooth action feel to it, while the Tikka is usually better. With a little bit of work, however, this can be quickly and easily fixed.
The bolt throw is different on both rifles as well. With the Remington 700, you will get around a 90 degree bolt throw (the angle of the bolt to run the action). With the Tikka T3X, however, it is only around 75 degrees. This gives you a much shorter and quicker bolt throw action, allowing faster reloads. It is also much more comfortable. 
In addition to the action, the trigger is also supposedly better on the Tikka than the Remington when coming straight out of the box. A crisp and smooth trigger is extremely important. But again, this is also an easy fix with a little bit of work or by taking the Remington to a gunsmith for some minor work. 
A big difference between the Remington and the Tikka that is an advantage for the Remington 700 is the fact that it has been around a lot longer and therefore has way more options when it comes to parts and accessories.
Everything from the trigger, scope rings, stocks, barrels, and anything else you can think of has way more options from Remington themselves and third-party companies. If you love to customize and add things to your weapon, then a Remington 700 is one of, if not the most versatile shooting platforms in the entire world. 
The Tikka T3X, on the other hand, is still relatively new and, despite its incredible popularity, does not have nearly as many third-party options when it comes to parts and accessories. This also means that you will have more models and variety when choosing a Remington 700 versus a Tikka T3X.
For example, if you want an extremely lightweight model with a short barrel and a specific stock style, the odds are that Remington has a model of 700 just for you. 
If you want the same specs for a Tikka, you will have to convert or modify your T3X yourself. While Tikka continues to add new variations and options every year, they just have not been producing the T3X as long as the Remington 700, so your options will be much more limited. 
Another significant difference is safety. The Remington 700 has a two-stage safety mechanism. While on safe, you can still open and close the bolt but cannot work the trigger. With the Tikka T3X, once you put it on safety, it will lock the bolt in place. So while this gun is on safety, you can't open the bolt. While this may not be a big deal for many shooters, it can make a difference if you intend to hike a lot with your rifle.
A locked bolt is an important consideration depending on how fast you intend to shoot and what you do with the rifle. Being able to operate the trigger or not, depending on the safety, is also very important.
Speaking of the trigger, the trigger on the Tikka is much easier to replace or work on when compared to the Remington. The Remington 700 indeed has way more options when it comes to changing the trigger, but you will have a much easier time getting to and working the trigger of a Tikka or changing it out completely if you want to. 
Tikka Vs Remington
Now that we have covered most of the similarities and differences, which one is better? To give you an idea of how these two bolt action rifles stack up against each other, here is a quick summary of the pros and cons of each:
Tikka T3X
| | |
| --- | --- |
| Pros | Cons |
| Very lightweight. | Lack of aftermarket parts and accessories. |
| Smooth bolt and action. | Worse recoil lug design |
| Excellent price point. | Hard to find. |
| Better Action Design | Not very customizable.  |
Remington 700
| | |
| --- | --- |
| Pros | Cons |
| More aftermarket options. | Fit and finish is not as good as the Tikka. |
| More history and reputation. | Stock is cheap and low quality. |
| Better recoil lug design | Bolt and action are not as good as the Tikka. |
| Great accuracy. | Price is high. |
While both rifles are excellent, it really comes down to what you intend to do with the rifle in order to decide which is better. If you want a rifle that you don't intend to change hardly anything and want to use as-is, then the Tikka T3X is leaps and bounds better than the Remington 700.
If you want a gun ready to be customized and built from the ground up, you might want to go with the Remington as you will have many more options, and you can build your dream rifle. Of course, budget is also a big consideration. That is why more and more shooters are going with the Tikka T3X, as it is less expensive and generally higher quality than its competition. 
Final Thoughts
Buy Bolt Action Rifles from Guns.com

Buy Guns and Parts from Palmetto State Armory

Overall, the Remington 700 and Tikka T3X are very similar, and both are great guns. To decide which is better, you owe it to yourself to hold and test each one and see which fits you best. Also, consider your intended uses and how much you can afford to spend. Only then can you decide which one is better!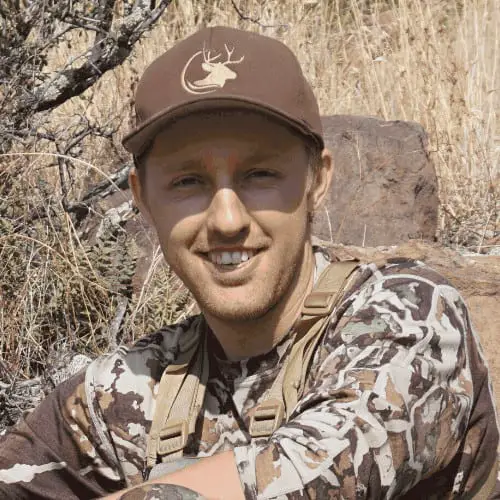 Steven Lines is a hunter and outdoorsman from Safford, Arizona, USA. Since he was a child, he has been hunting and fishing and has over 20 years of outdoor experience. Steven works as a hunting guide in Arizona during his spare time and runs a Youtube channel

 dedicated to sharing his outdoor adventures with others.
Sources
Was this article helpful?