Fact checked by Steven Lines, lifelong Hunter and Outdoorsman
.
Elk are a large mammalian animal that can be found in North America. They're one of the largest species within the deer family, and they make for some difficult hunting, but you'll have an easier time if you've done thorough preparation and training beforehand.
Elk hunting is complex, and the average elk hunter has an approximately 10% success rate. The more skills you have and experience, the higher chance you will have a successful elk hunt. Many different factors influence the hunt, and some hunters make mistakes that lead to unsuccessful hunts.
Elk are always on the move, as they don't have established places where they settle and live their whole lives. Many hunters even avoid hunting elk because it requires slow hunting, sneaking, resilience, and a lot of patience.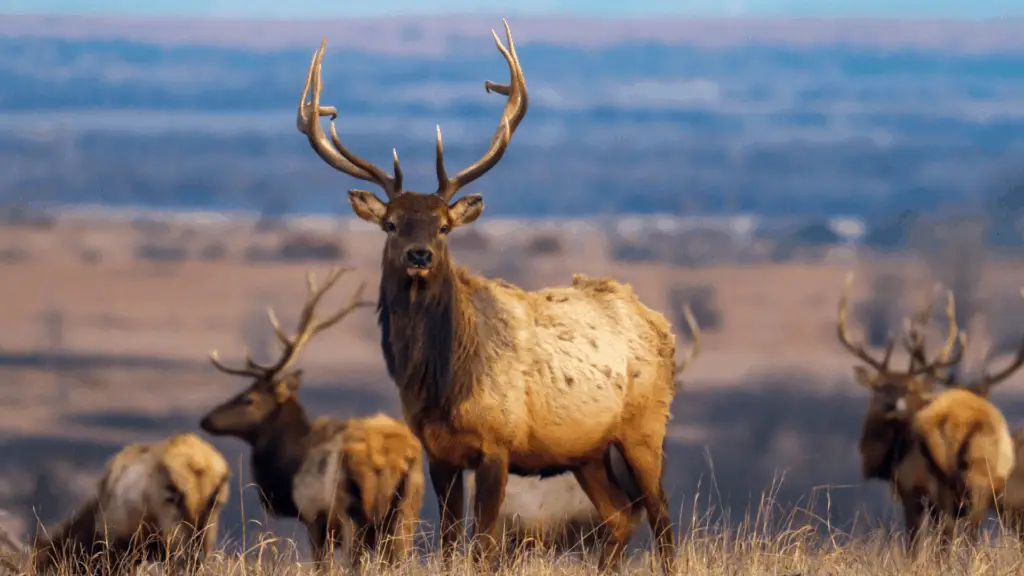 How Difficult Is Elk Hunting?
Elk hunting is very difficult. You can be well-prepared, there can be the best conditions possible, but you still can come back with empty hands. What makes elk so hard to hunt is their ability to notice hunters and avoid them on open lands.
To have a successful hunt, you need to develop your abilities to predict animal behavior. You also need to practice your reaction and fast shots. For good preparation, you need to do some research on elk behavior and lifestyle.
Elk can walk long distances. They are in search of food and water and can walk for miles and miles every day. If you're hunting late in the season, it may not be worth your efforts and money. However, if you get lucky enough to make the kill, it will be a big deal.
What Is the Best Time of Day to Hunt an Elk?
Like many other wild animals, elk is most active during the morning and evening hours. If you're hunting during the day, you can still find elk; however, you will find that the hunts are more effective in the early morning. 
Elk are active at dusk and dawn. During that time, they can be seen feeding in prairies. Elk can also be nocturnal. These animals inhabit woods and pastures. Also, it's good to know that elk are nocturnal animals. This means that they are the most active during the night. 
It's recommended to arrive at the hunting location completely equipped and prepared 15 – 30 minutes before shooting. The hunters need to wake up very early to be prepared for the hunting or prepare everything the night before the hunt, eat breakfast, and then go to the location. When hunters arrive at a hunting location, the main rule is to be as quiet as possible. 
Elk usually get used to the noise from cars and other vehicles and are not disturbed if they hear the noise. However, it does not apply to human voices. If they hear human voices or sounds of walking, running through the woods, etc., they will be disturbed and leave the hunt area before they even see you.
Hunters need to wake up early for this challenging elk hunt, so if you're not a morning person, you should prepare yourself beforehand. Elk usually sleep most of the day in hard-to-reach bedding areas like thick timber
. 
Late in the afternoon, they will start moving to prepare for feeding night. They will appear in the timbered areas, on eastern slopes of ridges, close to when the sun gets lower in the west. 
Hunters need to be able to observe the area and find the opportunity to stalk. Elk usually go to the water source after rising, so the hunters should find the water source in the evening. The best time to hunt for elk is the short period between the end of legal shooting hours and sundown.
What State Has the Highest Success Rate for Elk Hunting?
Several states in the US are famous for their elk population. A total of 1.2 million
 four different elk subspecies live in North America. The population of these animals may vary from east to west. Most of the population is located in the western states. 
Colorado has the largest population of elk, with an estimated 280 000. Many professional hunters choose Colorado for their elk hunt. There are many opportunities and chances of having a successful hunt in Colorado. For elk hunt, you need to issue certain permits, and there are many units to hunt. With the highest elk population, Colorado has the highest success rate for elk hunting.
Wyoming is another great state for elk hunting. It can not boast the largest elk population, but still, there are a lot of opportunities to catch elk. There are 113 000 elk in Wyoming
, so you still have a great chance of having a successful hunt.
Elk Hunting Tactics
To have a higher chance of getting the kill, you need to follow specific tactics. These will help you to have a successful hunt:
Prepare for your hunt and do pre-hunt map work.
After securing your elk permit, it would be best if you found animals to hunt before actually going on a hunt. If you don't do pre-hunt map work, you will spend a lot of time finding elk. It might even take a few days. And there are chances that you will not find an elk at all. Analyzing maps will give you a better understanding of an area where you plan to hunt.
During late August and September, elk is likely to be at higher elevations. Snow can push elk lower. This mostly happens in late October and November. In September, the heat makes the elk bed on slopes in dark timber. If you struggle with maps, you should consider joining a guided elk hunt if it's within budget.
Make sure you're going on the hunt early.
If you go on a hunt late, then chances are you will not be a successful hunt. Elk bugle in the dark, and they often go for their bedding during the day in steep terrain, where you will not have many chances of catching them.
Don't make any rushing shots.
Most shots may happen at inclined or declined angles, that's why they need to happen fast, and you always need to be ready to shoot. If you see that elk are bedded and don't see that you're approaching, move as slowly as possible and stand in your shooting position. If you see that there is a tree near you, use it as a shooting rest. 
Don't make any rushing shots as it scares the elk off, and the second they will hear a shot, the whole elk herd will take off and run.
Don't forget to use your ears and nose in the elk habitat.
Using your senses during the hunt is also crucial. Especially during challenging cow elk or bull elk hunts, you need to use your hearing. This is very useful as sometimes elk can show you their location.
Elk bulls show their location to the hunters with a late-season bugle. It's also recommended to listen carefully to cows that slowly mew to their calves. They do that when the group moves towards the bedding area.
Using the sense of smell is essential as well. Elk have a very strong smell. It's compared to a horse-stable smell. This odor serves as one of the main signs that you are close to elk. 
And it's important to mention that you should be completely silent or very quiet during your hunt. Try using nonverbal signals or mouthing your words instead. Don't worry if you snap a twig or two; it can be perceived as a natural sound and will not scare elk off.
Be cautious when hunting elk in timber.
Timber serves as a bedding area in elk country. Elk prefer tall and dark timber, as it's safe and most hunters avoid hunting in timber. It's challenging to hunt in timber as you can make a loud noise, which can scare off elk.
And the thing with elk is that if the herd takes off and moves, it will not stop till elk feel safe. They can run hundreds of yards before they stop; that's why you need to be very quiet. And it's tough to do in thick timber.
You need to plan out your movements and observe if it's the right move, not scare elk off. The challenge makes it much more fun for hunters to go on an elk hunt. It's exciting as you get to push yourself to the limits and see how you can overcome challenges on rifle and archery hunts.
Don't give up early.
It may be frustrating if you haven't seen anything close to elk all afternoon. But don't give up and end your hunting trip early! This is not a sign that elk are not nearby. Usually, elk appear during the short period between the end of legal shooting hours and sundown. This time is considered the prime time for hunters, as the best time to hunt during elk season is in the evening.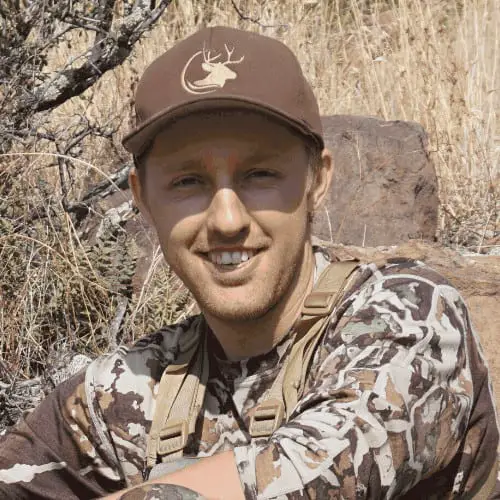 Steven Lines is a hunter and outdoorsman from Safford, Arizona, USA. Since a child, he has been hunting and fishing and has over 20 years of experience in the outdoors. Steven works as a hunting guide in Arizona during his spare time and runs a Youtube channel
 dedicated to sharing his outdoor adventures with others.
Sources
Was this article helpful?