This article is evidence-based, verified by Blake Conner, Certified Strength, and Conditioning Specialist.

Ever feel pressed for space? Ever try working out, and you don't have a ton of time? It is a common problem for people. We live hectic lives and want to get something accomplished with the minimum effective dose.
There are a million ways to work out, especially at an older age. You could lift weights or try powerlifting, walk, swim, or cycle. However, most of those will take some time and even require a little more space.
Jumping rope is a great form of exercise and even a conditioning tool. It doesn't require much space and provides tremendous benefits in little time. It is one of the most versatile tools when it comes to exercise. It's an excellent option for seniors as they pursue fitness or health. It gets used by boxers as a form of conditioning.
It is easy to learn and the typical jump rope costs less than a gym membership or a pair of training shoes.
The Body Training is supported by its audience. When you purchase through links on our site, we may earn an affiliate commission, at no additional cost to you. Learn more

Is jumping rope good for seniors?
A great question that comes up for many individuals. It may seem to the common eye that jumping rope isn't good for someone later in life. That couldn't be less true. Jumping rope can be great for seniors! It can even help to keep you younger!
Jumping rope is as simple as it sounds. You jump up, the line comes underneath you, and you repeat this process. It involves the lower leg muscles such as the calves and feet primarily, but also utilize some of the upper legs as well. The arms are in use, but more so at the wrist than anywhere else.
Jump rope can help to increase the heart rate, as it is a cardio activity. The rapid jumping involves a ton of aerobic action (rising oxygen demand) that will force the heart to pump more blood. Jumping rope is excellent for the lungs and heart.
It also does an excellent job of burning more calories. If you are looking to increase the amount of work you perform without getting winded, this is a great benefit that you will receive. Cardio takes practice, just as it takes work to build muscle. Over time, you get stronger and more adapted to the stimulus; this applies to your cardio strength.
Working into that zone where you are out of breath only makes you stronger. Jumping rope does a great job of making this happen. It is very cardio intensive and causes the body to put in a ton of work.
For all of this action to happen, the body uses organic chemical energy, known as calories. As you jump rope, your muscles quickly burn calories to provide you with the power to move. The rapid energy expenditure makes jumping rope a fantastic way to lose weight.
With it being a little more of an intense exercise versus walking, you are also burning more calories in a shorter amount of time. The expended amount with a 20-minute jump rope session versus a 20-minute walk is way more effective. Thus, it is advantageous for you to utilize jump roping as an older adult.
Not only is it useful for burning calories, but it also helps not to be so monotonous. The endless cycle of walking or some other low-intensity activity can be tedious. When you are looking to get some weight loss results, the last thing you will want is to be bored. Jump rope provides that complete change in pace that will keep you engaged when hitting your goals.
As previously stated, you are using a ton of different muscles during jump roping. Predominately, your legs do the bulk of the work. However, the rope also uses some of the muscles in your arms and shoulders to move. With this in mind, you are getting stronger and increasing the muscle mass by using a jump rope.
Jump rope is unique as a form of cardio in that it involves a higher stimulus in the way of impact. As you jump, you are absorbing the landing and redistributing that force to leap yet again. This rebounding motion is known as a plyometric exercise.
It is excellent for building some healthy muscle! The lower portion of the movement causes the most growth, while the explosive action upwards creates the most strength and power.
If you are looking to lose some body fat while also gaining some muscle and strength, jump rope is going to be your best friend. The legs will grow, the arms can improve, as well as the shoulders. Thus, making jump rope a very well-rounded exercise.
Plyometrics like jump rope is good for the muscles, but they are suitable for the joints and bones. Joints and bones are a little different than muscles. They require some intense force to be put on them for growth to happen.
However, when this happens, you are creating some strong bones that will keep you upright as you age and strong tendons that will reduce injury rates. The force that a plyometric like jump rope triggers those components to adapt. This adaptation just so happens to manifest in the form of more robust and more resilient bone and tissue.
You are also going to increase your mood! That's right! It can make you happier. When we workout in any way, we are releasing hormones. These hormones are what we will refer to as "feel-good hormones" or FGH.
These FGH will get released when we exert ourselves through exercise. Jumping rope is a great way to do just that. As the heart rate increases and the lactic acid builds up, the body gets a sure signal to release the FGH.
As these FGH's flood your system, you'll notice that you feel happier and maybe even have more energy than before. Many forms of exercise have this effect, and jump rope stands up there as one that does.
You are going back to how space and time-efficient jump rope is. You could perform this exercise pretty much anywhere. If your house has enough space and tall enough ceilings, feel free to jump rope indoors. If not, it can be done anywhere outside.
I recommend that you do it out to get the added benefit of the sunlight exposure! Let's say that you have come home from a lunch break and don't have a ton of time on your hands. You could change into some athletic clothes, step outside with your rope, and hit some jump rope for 20 minutes. You've broken a sweat, feel good, and burned a ton of calories.
All of this was done with limited space and in a time-efficient manner. As you can see, this makes jump rope a very versatile method for exercising!
Those are the benefits that you can expect with the jump rope. As you can see, numerous benefits make the jump rope a no-brainer for the average person as well as seniors.
Amazon Basics Aluminum and Grip Speed Jump Rope, Black

Speed jump rope for quickly integrating high-intensity cardio training into any workout
Increases the heart rate, burns calories, enhances coordination, and tones legs, glutes, shoulders, arms, and core
Lightweight, extremely durable aluminum handles with a foam grip for a comfortable hold; sleek black color
Last update on 2022-05-21 / Affiliate links / Images from Amazon Product Advertising API
How long should you jump rope for a beginner?
Your skill level will determine the length of jump rope sessions. There is a learning curve that will come with it; however, it is very accessible to beginners. It will take some practice as you get better and better.
When you start, I will not jump rope any longer than 20 minutes. Now, that does not mean jump rope for 20 minutes straight. It merely means that you can take breaks when needed but set a timer for 20 minutes. You can count your reps as you do so, and even attempt accumulating as many reps as you can to keep track of your progress.
Like with any other skill or workout, you will then try and get better over time. You just have to adjust the variables of the training session. For example, the number of successful jumps that you can do within a 20-minute window would be an excellent place to start.
Track your progress, as stated above, and from there, try to increase that number over time. Within four to six weeks, you may go from 50 jumps to 100 drops within that 20 minutes.
As you progress, you may even decide to increase the amount of time that you jump rope to 25 minutes, and then 30 minutes, and so on. Whatever level feels accomplishable for you and your fitness level, that is where you need to start.
You may start with only 5 minutes, and that is fine! Assess your level of fitness and go from there. It is better to start small and work your way up than set the bar high and back down.
Heavy Jump Ropes for Fitness 3LB, Weighted Adult Skipping Rope Exercise Battle Ropes for Men & Women, Total Body Workouts, Power Training in Gym to Improve Strength and Building Muscle(1'' *9.2 ft)
◆【FAST GET YOUR FITNESS GOALS】- The exercise efficiency of heavy jump rope is 5 times more than ordinary skipping rope. It can build your core, shoulders and back muscles, and improve your strengths in a short time jump rope workout.
◆【UPGRADED&EXERCISE IN COMFORT】- Three-strand-thick exercise rope is featured with a soft handles, and a durable polymer synthetic fiber with high tensile strength to prevent breakage, which will allow you to burn calories and have a great and comfortable skipping exercise. It can be used anywhere, and is equipped with reliable and long-lasting performance, so you can concentrate on your workout.
◆【DESIGN FOR POWER WORKOUT】 - The power train effects of rope skipping exercise is same as in the gym. With a weighted jump rope, you can easily achieve your exercise goals at home or at the office, rather than cost more time and money in the gym.
Last update on 2022-05-21 / Affiliate links / Images from Amazon Product Advertising API
What is the correct jump rope technique?
Jumping rope may seem complicated, but it just takes some practice to become a simple task.
First, you want to start with the right length of rope. To assess this, take one foot and place it in the middle of the line on the floor. From here, hold each end up with your hands until the rope is entirely straight. If it hits right at the armpit, then it is the right length.
If it is too short or too long, either adjust or grab another rope. It is just a starting point, as some people have different length limbs, so keep this in mind when deciding.
From here, you want to hold the handles in the right place. The handles go straight out from the hips and slightly in front of the body. So, from a side view, the stems should be somewhat out in front of you and not in line with the hip directly.
Now, as you are moving the rope, please remember that this is a more wrist dominant movement. We are not flailing the arms to generate the speed of the line, but more so the wrist. The elbows should be pinned to your sides as well. Start with the rope behind you and begin to spin it forward.
Next is the jumping motion. As you go to jump over the rope, remember that you are jumping UP, not out. We are not picking the legs up behind us in a kicking motion, but just slightly unlocking the knees to spring up.
As you jump over the rope and land, you are continuing into the next rep using the wrist and springing upwards once again. Repeat this process to keep jump roping.
Some typical faults may be that the rope is too long. If the cable is too long, the elbows will be able to retreat from the sides. Thus, you will begin using the arms more than the wrist. You may also be going too fast or too slow with the rope.
Try to match your rhythm and timing with the speed you need. Not everyone will be able to go at the same pace immediately. Ensure that you are also jumping just high enough, not too low or too high. It will make sure that the rope doesn't hit your foot or knock the timing off.
With some practice, you will be there in no time. It is something that takes work, and not everyone will have it down the first try. Just keep working at it using the above technique, and you will be crushing some jump rope.
Crossrope Get Lean - Large - Weighted Jump Rope

First weighted jump rope system built to help you achieve your weight loss and fitness goals
Highly-rated workout app gives you access to fast and effective workouts wherever you go (iOS + Android)
Fast-clip connection system lets you switch between light and heavy ropes for a more fun and versatile workout experience
Last update on 2022-05-21 / Affiliate links / Images from Amazon Product Advertising API
How does jumping rope compare with other forms of exercise?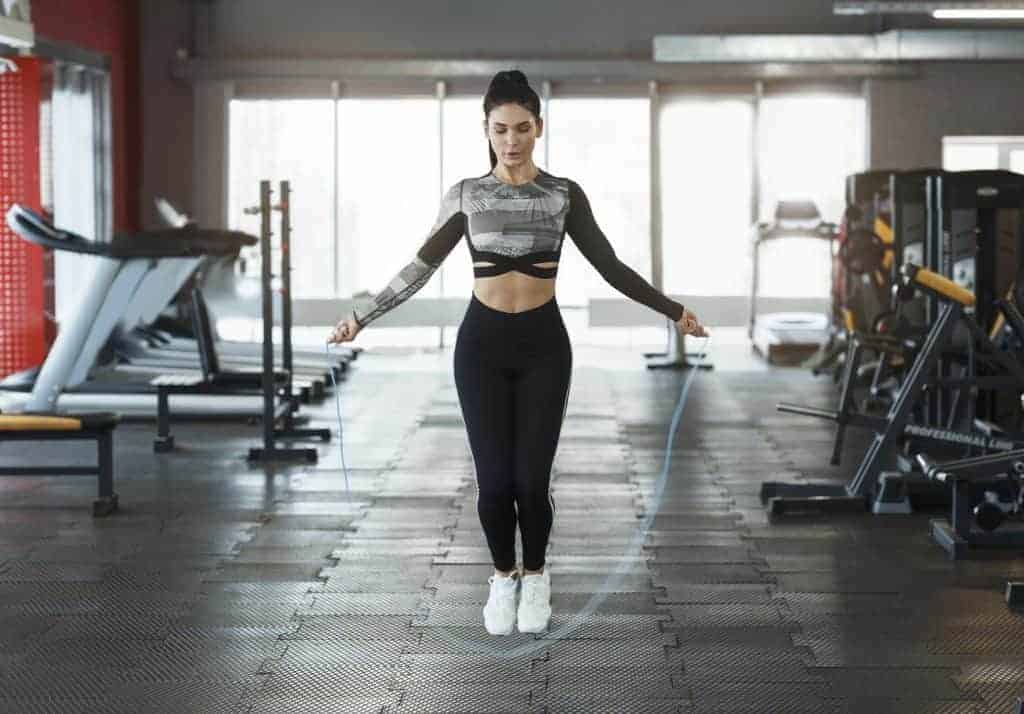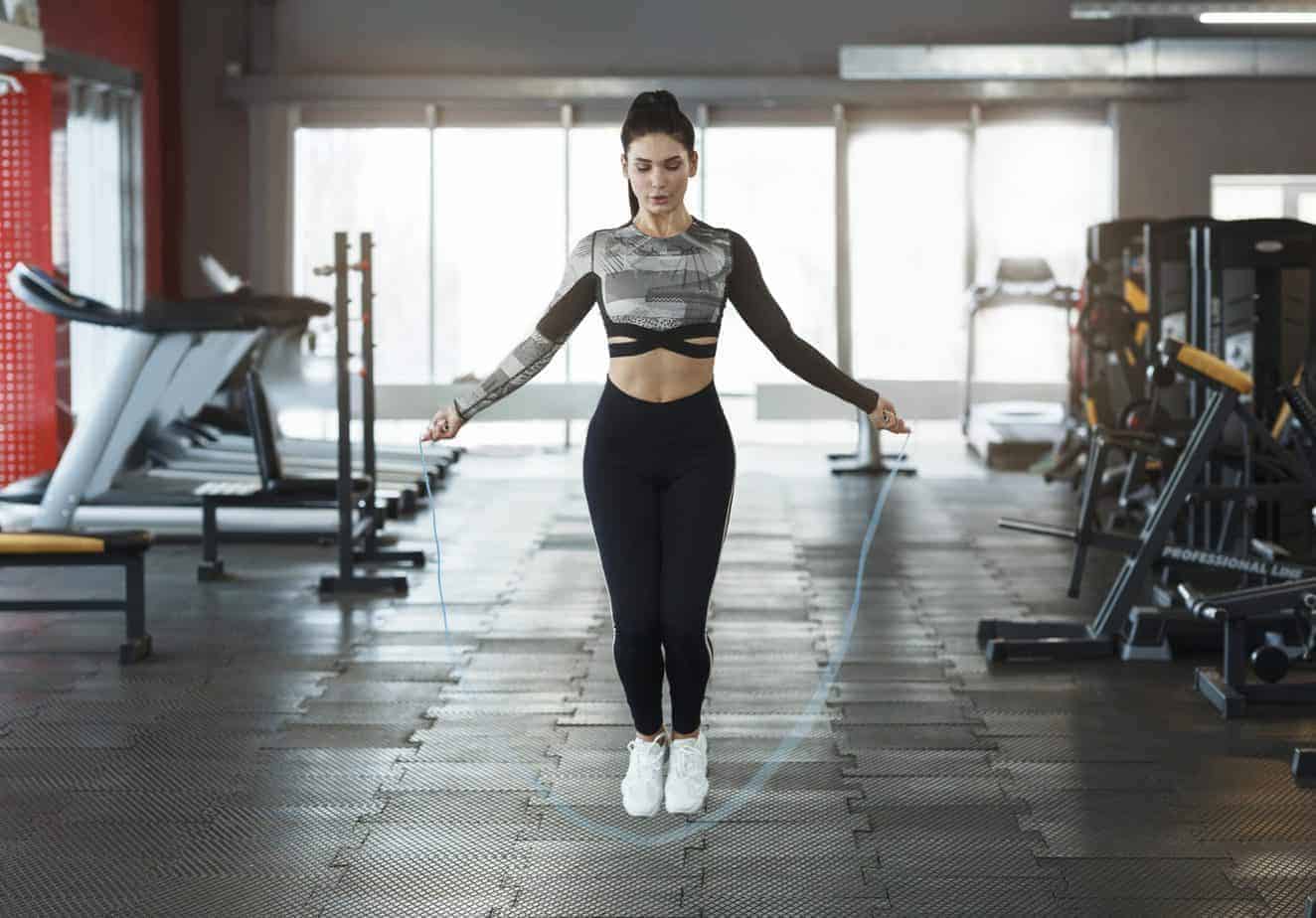 Jump rope can hang with many of the common forms of exercise that are out there. It's very versatile and practical as well. Here is a table comparing jump rope to some other typical fitness activities.
| | | | | | |
| --- | --- | --- | --- | --- | --- |
| | Calorie Estimate (20 mins) kcals | Indoors | Outdoors | Time to burn 500 kcals | Good for joints? |
| Jump rope | 200 | Yes | Yes | 50 mins | Yes |
| Walking | 100 | Yes | Yes | 1 hr 40 mins | Yes |
| Running | 100-150 | Yes | Yes | 1 hr 20 mins | Yes |
| Cycling | 90 | Possibly | Yes | 1 hr 50 mins | Yes |
| Kettlebell swing | 400 | Yes | Yes | 25 mins | Yes |
Sale
DEGOL Skipping Rope with Ball Bearings Rapid Speed Jump Rope Cable and 6" Memory Foam Handles Ideal for Aerobic Exercise Like Speed Training, Extreme Jumping, Endurance Training and Fitness Gym

Smooth and Fast: the ball bearing system avoids the twisting, winding or bending like other fitness ropes, it ensures stable and relaxed rotation, as our skipping rope can bear heavy load, which brings your a perfect exercise of skipping rope, also provides the best fluency for elite fitness professionals.
Sports Fitness: our exercise skipping rope can shape your cardio endurance, stamina and speed, while improving the muscle tension of your whole body. A great choice for boxing, MMA and cross training.
PVC Embedded Wire Rope: the braided steel wire rope is coated with PVC, which features durable and smooth, ensures the maximum service life and avoids cracking or breaking.
Last update on 2022-05-21 / Affiliate links / Images from Amazon Product Advertising API
Jump Rope FAQs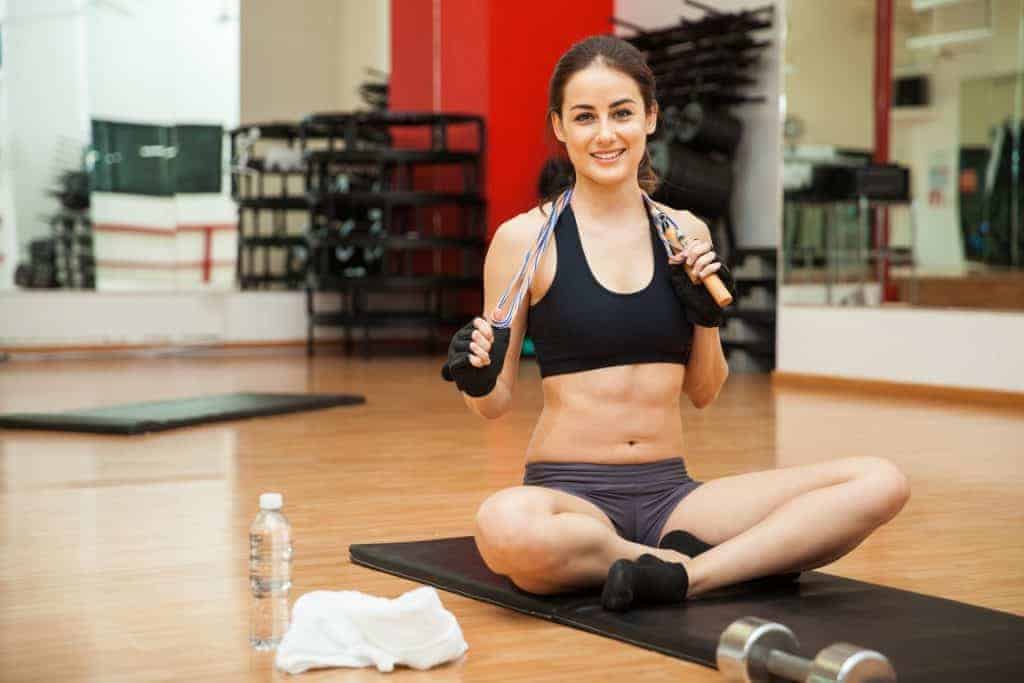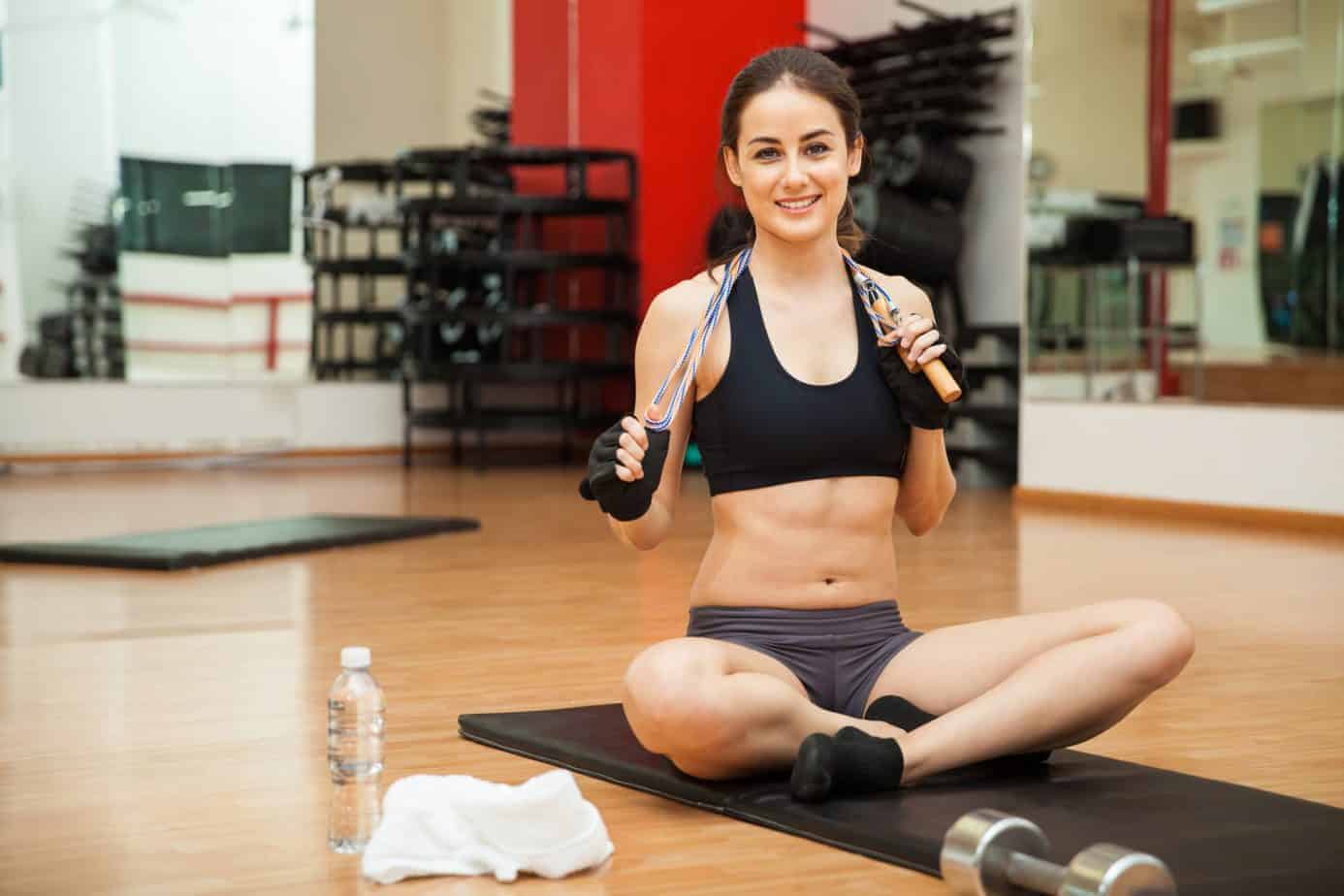 Can jumping rope burn belly fat?
Yes, through the process of creating a caloric deficit, meaning you burn more calories than you consume.
What happens if you jump rope every day?
You would become even more proficient and doing it. It is a practice-based exercise that takes time to perfect: the more reps that you can get, the better. You also increase the benefits that you may be getting from it. Be careful not to overdo it.
Why do boxers jump rope so much?
Boxers jump due to the cardiorespiratory work that it provides, but also because of the benefits in footwork. Fighters need to be quick on their feet and be able to use their feet effectively. Jumping rope enhances the boxer's coordination.
How do you jump rope like a boxer?
Boxers typically take ordinary jump rope and make it a little more complicated. They use the same technique but may use one foot at a time or almost dance with it. There is also the Double Under, which involves passing the rope under you twice instead of once.
How long should a jump rope be?
The jump rope should be as long as the person needs it. You can use the guide in the technique section to choose the appropriate size for yourself.
Are there any disadvantages to jumping rope?
If not done correctly, it could bother the knees when an existing injury is present. So, if you do have a knee issue, you may want to approach jump rope lightly and work your way up.
Golf Exercises For Seniors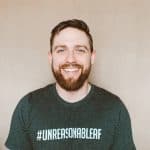 Blake Conner is a nutritionist who graduated from Mississippi State University. He is also a Certified Strength and Conditioning Specialist through the NSCA, as well as a certified nutrition coach through Precision Nutrition. Blake runs his own remote nutrition coaching business to help people become the best versions of themselves.
References
Table References
Was this article helpful?