Fact checked by Steven Lines, lifelong Hunter and Outdoorsman

.
There are many different options when it comes to broadheads for archery elk hunting. There is also a broad debate on fixed blade broadheads versus mechanical broadheads such as Rage broadheads. So are Rage broadheads good for elk?
Because of their design, Rage broadheads can work for archery elk hunting. Not only are they sharp and have large cutting surfaces, but their one-piece ferrule design makes them incredibly durable for large animals such as elk. 
Rage broadheads can be an excellent choice for elk hunting. However, you still want to ensure that you are using the proper size of the broadhead and practicing good shot placement. Keep reading to learn more tips on how Rage broadheads can help you successfully kill an elk.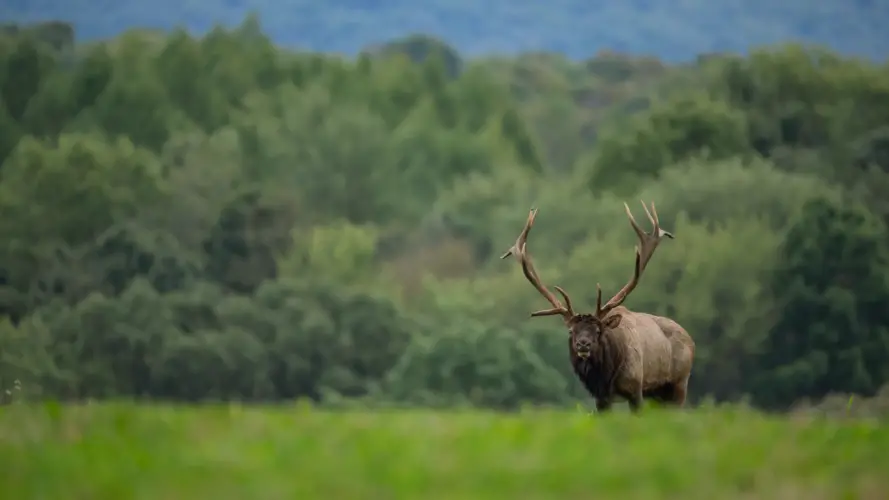 What Broadheads Are Best for Elk Hunting?
Sale
Bestseller No. 1
RAGE Crossbow X, 2-Blade Archery Arrow Broadhead, 100 or 125 Grain with Shock Collar Technology (3-Pack)

PRECISION - Rage broadheads are known for their accuracy and their legendary wound channels
MASSIVE CUTTING SURFACES – Rear-deploying, SlipCam design with huge leading-edge blade and razor sharp .035" thick stainless steel expandable blades; 2" cutting diameter; 100 Grain
TECHNOLOGY - Improved Shock Collar Technology ensures proper blade retention while bolt is stored & in-flight and allows for broadhead to open upon impact – Aluminum Construction FERRULE ALIGNMENT TECHNOLOGY
Sale
Bestseller No. 3
RAGE Hypodermic NC 2-Blade 100gr Hunting Broadhead (R38100), Hybrid Tip, No Collar Blade Lock.035" Thick Swept-Back Angled Blades with a 2" Cutting Diameter, Machined Stainless Steel Ferrule, 3-Pack

PRECISION - Rage broadheads are known for their pinpoint accuracy, extreme penetration, and their wound channels are legendary
SUPERIOR AERODYNAMICS – This broadhead sports a machined stainless steel ferrule for superior aerodynamics
PINPOINT ACCURACY - The Hybrid Hypodermic tip design of this broadhead gives you the pinpoint accuracy of a leading edge design with the added penetration of a chisel tip
Last update on 2022-11-22 / Affiliate links / Images from Amazon Product Advertising API
Elk are enormous and tough animals. They can be tough to kill with archery equipment, especially if you are not using the proper equipment.
The broadhead is one of the most critical aspects of your archery setup, as this is what will kill the elk. You must carefully choose a broadhead that will be best for elk hunting.
A good broadhead for elk will be very sharp, tough, and have plenty of cutting surfaces. A broadhead must be sharp to properly pass through and cut vital organs and arteries as it does so.
A dull broadhead will struggle to properly pass through an animal, let alone cut and slice anything vital inside the animal to ensure a quick and efficient kill. 
Elk hunting broadheads must also be highly durable when compared to other broadheads. This is because elk are large animals and can destroy a broadhead due to their thick hides, skin, muscle, and bones.
Even some of the strongest broadheads can be bent or snapped in half when coming into contact with some of these things, resulting in them not functioning properly.
If a broadhead gets destroyed, its blades cannot function properly either and will not effectively kill the animal. The result could be a wounded elk that will get away from you. 
Lastly, a proper elk hunting broadhead must have large cutting edges and surfaces. Again, elk are big animals, so a big broadhead must be used. Many models of broadheads come in various sizes, but it is important to consider how many blades they have and how big they are.
The best elk hunting broadheads will have plenty of cutting edges in order to take down an elk. 
Can You Use Mechanical Broadheads for Elk Hunting?
Taking into consideration the durability, sharpness, and cutting edges on a broadhead, many will believe that mechanicals should not be used for elk hunting. They also worry that mechanical broadheads, because they are mechanical, can fail to open or deploy their blades.
This would result in simply wounding an animal. While on smaller animals such as deer or bears, this risk is much less, elk's larger size and toughness lead many people to believe that they should not be used for archery elk hunting.
Mechanical broadheads, however, can be used for elk hunting where they are allowed. Because of their great accuracy and larger cutting surfaces than traditional fixed blade broadheads, they make an excellent choice for taking down big elk.
The recent rise in technology also makes for better and tougher metals used to ensure they are plenty sharp and durable for these larger animals. 
However, some states, localities, and even countries do not allow you to use mechanical broadheads. These places see them as too much of a risk when it comes to bowhunting larger animals such as elk, therefore leading them to ban them for now.
Every year, more and more of these places are removing this rule as they begin to see all of the major benefits associated with mechanical broadheads by companies like Rage and Swhacker. It is still recommended that you read and know the laws and regulations of the place where you are hunting. 
Can You Target Practice With Rage Broadheads?
It is no secret that Rage broadheads make for a great elk hunting broadhead, but many wonder if you can also use them for target practice before the hunt. After all, a broadhead is only effective if you are accurate with it, and accuracy will only come as a result of plenty of practice.
The problem with using broadheads for target practice is that they can quickly destroy your target or even your broadhead with just a few repeated shots. 
Fortunately, Rage broadheads can be used for target practice. There are two ways of doing this. First, every package of Rage broadheads comes with one practice broadhead. This broadhead has closed blades that are not sharp and will not open upon impact.
It is designed to be shot and practiced to tune your bow for Rage broadheads.
The second method is to shoot your broadheads into a broadhead target. These targets are designed to soften and absorb the impact of sharp broadheads. You can take a regular
Rage broadhead and practice with it in conjunction with one of these targets to ensure that you practice with the broadheads you will be hunting with. This will achieve ultimate accuracy with our broadheads and ensure proper shot placement. 
Final Thoughts
Rage broadheads quickly gained popularity due to their effectiveness with whitetail deer. During this time, many wondered if elk hunting could also be a viable option.
Since then, they have taken down many elk throughout the years and have proven themselves a good option for broadheads for an archery elk hunt!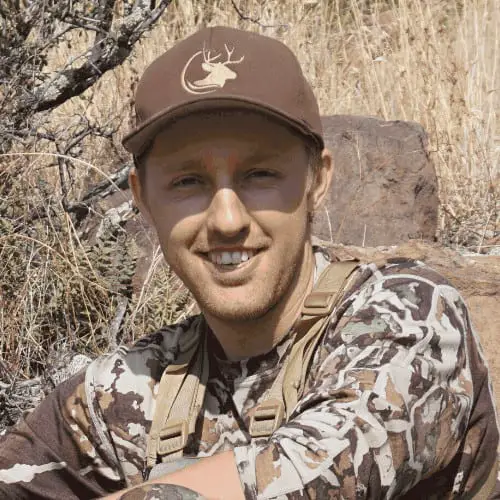 Steven Lines is a hunter and outdoorsman from Safford, Arizona, USA. Since he was a child, he has been hunting and fishing and has over 20 years of outdoor experience. Steven works as a hunting guide in Arizona during his spare time and runs a Youtube channel

 dedicated to sharing his outdoor adventures with others.
Sources
Was this article helpful?